06-13-2005, 04:35 AM
Member Level: Icon Status

Join Date: Mar 2005

Location: Kafiristan

Posts: 18,987
'Goblin' man plays London Gig
---
I've no idea if this is of any interest to anyone else on here and the fact that it takes place in London means it would be of interest to a limited number of users but....
Claudio Simonetti, founder and brains behind Italian band Goblin (whose soundtrack albums include George A. Romero's
Dawn of the Dead
and Dario Argento's '
Suspiria
', '
Tenabrae
', '
Demons
' ,
'Profundo Rosso'
among many more) will be appearing with his band '
Daemonia
' at
The Marquee, Leicester Square, London
on
July 16th
and will be playing tracks from the soundtracks of these Horror classics. I believe there will also be actual film footage screened.
Not bad for £10 a ticket!
You can find out more about Claudio Simonetti, his music and his band here:
http://www.simonetti.org/
__________________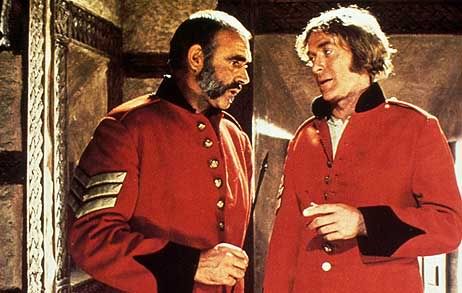 "Detriments you call us? Detriments? Well I want to remind you that it was detriments like us that built this bloody Empire AND the Izzat of the bloody Raj. Hats on."