02-11-2009, 04:44 PM
Member Level: Icon Status

Join Date: Mar 2005

Location: Kafiristan

Posts: 18,987
One from the vault..
---
Ok..new game.


You are required to name films that feature a person or persons breaking into a bank vault. Not a free standing or hidden safe but an actual vault ..ie a room that valuables are stored in (nomally in a bank but not necessarily). They have to break in though (tunneling..explosives..acetylene torch..cracking the combination etc) they can't simply force a bank official to open it for them..they have to break in somehow.

Normal rules apply..no documentaries..theatre released films only, one film per franchise, re-makes are permissable though, last post after a 24 hour gap wins.


So I'll start with:

The Bank Job
__________________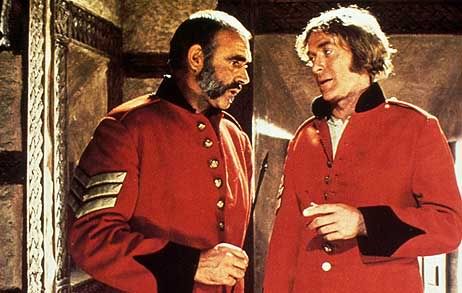 "Detriments you call us? Detriments? Well I want to remind you that it was detriments like us that built this bloody Empire AND the Izzat of the bloody Raj. Hats on."