08-23-2011, 09:24 AM
Member Level: Icon Status

Join Date: Mar 2005

Location: Kafiristan

Posts: 18,987
---
As a prequel I think 'Rise of the Lycans' works quite well..even if they did have to change the scene we saw in flashback in the first one..
I'm a big fan of the Underworld franchise and I'm glad to see they have Kate Beckinsale back as Seline. However as soon as I saw her throwing that 'killer frisbee' thingy towards the camera I knew it was goingto be a 3D film...*sigh*

Anyone else totally bored with 3D yet?

I'll still see this, though (in 2D, probably).

About time we had another decent Vampires v Werewolves flick after all that 'Twiglet' bollocks...
__________________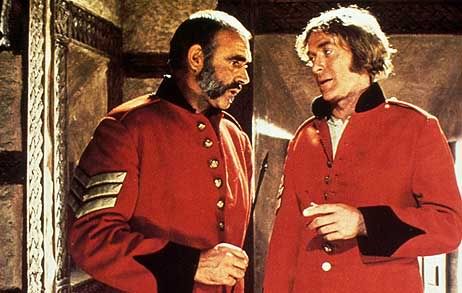 "Detriments you call us? Detriments? Well I want to remind you that it was detriments like us that built this bloody Empire AND the Izzat of the bloody Raj. Hats on."
---
Last edited by Charlie Croker : 11-22-2011 at

05:55 AM

.