01-11-2006, 06:58 AM
Member Level: Icon Status

Join Date: Mar 2005

Location: Kafiristan

Posts: 18,987
---
Quote:
Originally Posted by equinox
Actually, that's a stock/stocks (I'm not sure which). So probably not much beheading going on there, though flogging, being pelted with rotten fruit and veg and being sodomised with garden equiptment and so on are all distinct possibilities.
Actually, E..they
aren't
stocks. Stocks are things you
sit in
with your ankles fastened...when it's the head and hands that are held it's ' a pillory'
__________________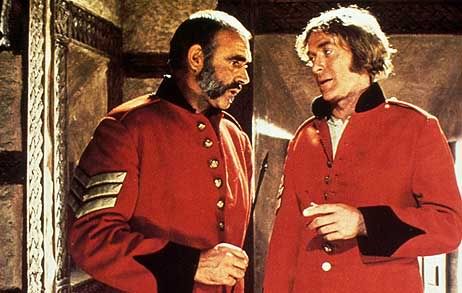 "Detriments you call us? Detriments? Well I want to remind you that it was detriments like us that built this bloody Empire AND the Izzat of the bloody Raj. Hats on."