12-03-2006, 09:45 AM
Member Level: Icon Status

Join Date: Mar 2005

Location: Kafiristan

Posts: 18,987
When Dinosaurs Ruled The Earth
---
Hmm...okey doke....
How's about we name films that feature...DINOSAURS?
Any time period..any genre as long as a live dinosaur features somewhere (so shots of big skeletons in museums don't count..unless they come to life)
Iguanas and baby alligators filmed in close up with stuck on spine fins and amplified roaring count as 'dinosaurs' in this context. But 'dragons' don't.
They can be as described above or be men in crap suits , cell or stop frame animation, animatronic or CGI....
So come with me now on a voyage.. to a place when time has stood still for millions of years..to a time..
That's the first one...
__________________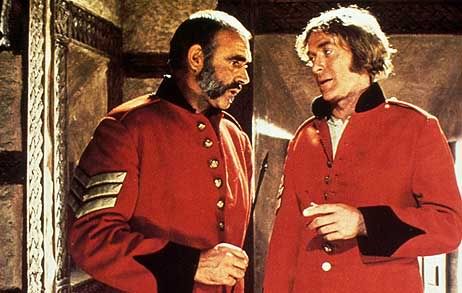 "Detriments you call us? Detriments? Well I want to remind you that it was detriments like us that built this bloody Empire AND the Izzat of the bloody Raj. Hats on."
---
Last edited by Charlie Croker : 12-03-2006 at

11:43 AM

.